This CBD oil from the HEXA3 brand aroma vanilla is composed of only 2 ingredients, for a 100% natural formula.
It is made in Europe, based on pure CBD isolate, certified without THC and MCT coconut oil.
MCT organic coconut oil has been carefully selected for its many benefits. Indeed, it has a property that allows the body to better absorb CBD.
It is practical with its Spray format of 70 sprays per bottle (14 mg per spray).
Its neutral taste will in no way interfere with the setting.
La conservation du CBD 10 % 10 ml est optimale grâce à son flacon en verre fumé. Cette huile MCT coco dispose d'un dosage équilibré en CBD qui permet d'appréhender pleinement les effets du CBD.
Les effets de l'Huile de CBD hexacube
La prise de CBD sous forme d'huile favorise la récupération, le sommeil, la relaxation, la détente et la bonne humeur.
Les bienfaits du CBD dans le sport
CBD is a natural substance that has many benefits for the body. This is because it has the ability to interact with serotonin receptors. These have a positive impact on our mood, our sleep or our feelings of hunger. Cannabidiol is also valued for its ability to alleviate pain and its anti-inflammatory properties. But its benefits don't end there. CBD is very useful for the athlete. Indeed, in addition to its ability to facilitate pain management, it is an anti-analgesic substance, which makes it a unique ally after physical activity. It helps reduce muscle cramps and repulsions, which can appear after intense physical effort. With its calming effect, CBD is a great way to reduce the time it takes to heal from an injury.

During sports activity, the body produces chemicals, including endorphins and anandamide. The production of these substances allows the body to benefit from comfort and therefore gives us a feeling of well-being.
The side effects
Researchers studied the effects of using CBD oil in five different subjects with muscle tremors and other movement disorders.
This study showed that CBD oil has mild side effects in their body, including low blood pressure, dizziness, and dry mouth.
Ingredients
MCT oil * coconut origin (99% caprylic acid C8) + cannabidiol isolate (CBD) more than 99% pure without THC * MCT: medium chain triglycerides
Usage tips
Dosage: Shake well before use.
Do not consume more than 200 mg of CBD / day or 15 sprays / day.
About 14mg of CBD per spray.
We recommend around 1mg of CBD per kg of body weight per day, or an average of about 4 sprays per day (see advice for use).
Warnings
It is not a medicine, is not intended to treat any disease.
Do not give to pregnant or breastfeeding women or to people taking medication. Keep out of the reach of children.
The advantages of CBD
HEXA3 Hexacube oils are 100% vegetable and guaranteed:
Vegan
Without nanoparticles
Without dyes
Without additives
Without preservatives
GMO free
Free from heavy metals, pollutants and contaminants.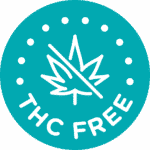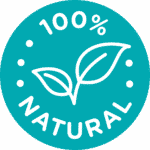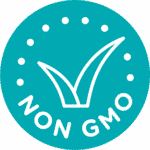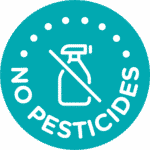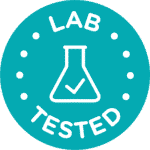 Made in Europe
HEXACUBE FRANCE // HEXACUBE EUROPE